After morning snorkeling tour we started off again – and headed towards Naples / Fort Meyers Beach.

View Larger Map
We took the southern route through Everglades swamps – and stopped for an air boat tour. Cruising through Mangrove forest (the type of the Mangrove in the swampland is red mangrove) with a boat equipped with 350hp fan in the tail is quite entertaining. Wear ear plugs. We got also to hold a baby alligator (2 year old fearful beast).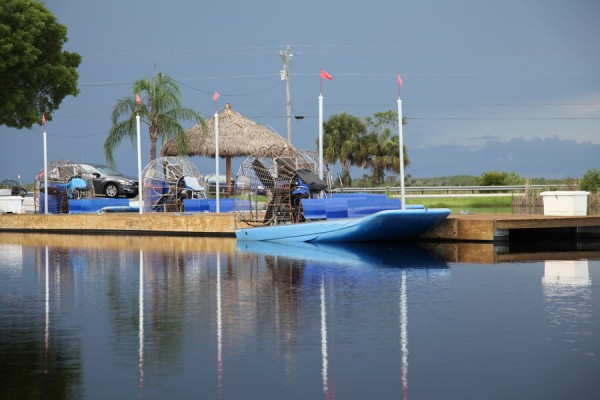 The fearful beast.
No real plans for tomorrow. There is a huge beach just outside the hotel – and the water in the evening swim was really warm.